Haemochromatosis should be diagnosed more quickly to avoid long-term damage, highlights Noel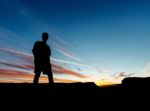 I was diagnosed with haemochromatosis when I was 47 years old. For two years I had been experiencing general joint arthropathy, particularly in my finger joints, knees and shoulders, and an increasing lack of energy.My GP prescribed pain relief on and off for about two years but the situation worsened. Eventually the GP referred me to a consultant surgeon for my fingers and knees but the surgeon felt there was too much going on and referred me on to a rheumatologist. The rheumatologist aspirated my fingers and knees but with little success.
Country walking was becoming painful, as was use of my fingers for everyday tasks. My work as a chartered surveyor became more difficult as I needed full mobility. I was also being treated for palpitations but at the time the two conditions were not linked; the palpitations were put down to stress at work.
Diagnosis and treatment
Because of my continuing painful fingers, the rheumatologist suspected the so-called "iron fist" of haemochromatosis and took blood tests resulting in high ferritin and high transferrin saturation readings, which indicated that I was overloaded with stored iron. Tests were repeated with similar high results and the rheumatologist then requested a DNA test that showed that I was homozygous for two copies of one of the gene mutations that can lead to iron overload. At this point I was formally diagnosed with genetic haemochromatosis and sent for a liver biopsy that showed excess iron stored in my liver.
Thankfully I had been diagnosed before cirrhosis or worse had developed. I did not know it at the time but now believe the excess iron had also damaged my heart. At this point my two sons were DNA tested and found to each carry one copy of the mutated gene. To date neither has loaded iron but they are still checked from time to time.
After diagnosis, the priority was to remove the excess stored iron as quickly as possible through venesection, a process of a removing approximately 500ml of blood at each session. These fortnightly sessions were extremely debilitating.
After two years I reached safe iron levels, a situation known as "maintenance". For the rest of my life I will have blood tests and venesections at three to six month intervals to prevent my stored iron levels increasing again.
Unfortunately, in my case and in the case of many others, the joint damage that led to my iron overload diagnosis, did not improve when I was de-ironed and has continued to deteriorate. Due to osteoarthritis I have had two total knee replacements, shoulder surgery and more recently surgical mid-foot fusion on each foot. I believe it is significant that osteoarthritis can develop in the first two fingers of each hand and/or the mid-foot and ankle region, locations not commonly associated with osteoarthritis in patients, particularly before their sixtieth birthday.
My heart condition has deteriorated and tests are to be carried out to establish if this can be linked to the genetic haemochromatosis.
Outlook and advice
I am fortunate that I do not have difficulty with blood tests and venesections and I am lucky that my liver functions returned to normal soon after I was de-ironed. However, I am increasingly reliant on surgery and pain management to maintain a degree of mobility and my heart condition, which may or may not be the result of earlier iron damage, requires constant medication.
I would suggest that anyone who develops non-trauma related joint pain in the first two fingers, knees or ankles/mid-foot areas
ask their GP for a simple blood test known as an "iron panel test". Many GPs may not know of the link between joint pain and iron overload and it may be necessary to go armed with literature from the Haemochromatosis Society website. Physiotherapists should also look out for non-trauma related joint pain or arthritis in unusual joints or in younger patients.
Left undiagnosed haemochromatosis can prove fatal. Diagnosis is very difficult and usually it is not until serious organ damage occurs that either GPs or consultants test for haemochromatosis.
For more information contact The Haemochromatosis Society, tel 03030 401102 or visit www.haemochromatosis.org.uk. 
To submit your own story to Arthritis Digest magazine click here.
For more in-depth features, interviews and information, subscribe to Arthritis Digest magazine, a popular title that's published six times a year. Click here for the digital version or tel 0845 643 8470 to order your had copy. You'll know what your doctor is talking about, what new drugs are in the pipeline and be up to date on helpful products.