Ability of polyphenols to reduce inflammation in arthritis should be more widely recognised, highlights research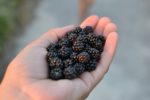 Micronutrients called polyphenols, found in a wide variety of foods, could play a bigger part in managing arthritis, suggests a review in the Journal of the Science of Food and Agriculture.
Polyphenols are micronutrients that are high in antioxidants, so help prevent the damage of free radicals in the body (unstable molecules that can cause numerous health problems). Much research has been carried out into the impact of polyphenols on inflammatory chronic conditions, including arthritis.
Experts have now looked at the studies to summarise how polyphenols can impact on the inflammatory pathways that characterise osteoarthritis, rheumatoid arthritis and crystal-induced arthritis.
They found that apolyphenols, epigallocatechin gallate, carnosol, hydroxytyrosol, curcumin, resveratrol, kaempferol and genistein have been the most widely investigated in arthritis.
Their report points out that polyphenolic compounds are able to inhibit the expression and the release of a number of pro-inflammatory mediators and proteolytic enzymes.
And studies of rheumatoid arthritis, osteoarthritis and gout show interesting results in terms of reduced tissue damage, restored cartilage homeostasis, and decreased levels of uric acid.
"Despite the multiple protective effects of polyphenols, there are no dietary recommendations for patients affected with rheumatic diseases," the research team notes. "Future studies, including intervention trials, should be conducted to determine the relevance of polyphenols consumption or supplementation in arthritis."
Foods high in polyphenols
Cloves
Cocoa products
Dark coloured berries
Flaxseed
Chestnut and hazelnut
Olive
Globe artichoke heads
Click here to read the original research.
For more in-depth features, interviews and information, subscribe to Arthritis Digest magazine, a popular title that's published six times a year. Click here for the digital version or tel 0845 643 8470 to order your had copy. You'll know what your doctor is talking about, what new drugs are in the pipeline and be up to date on helpful products.