Biomarkers discovered that highlight if bone loss will impact on hip replacement success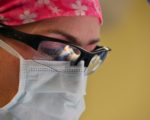 One of the main reasons for hip revision is the destruction of bone tissue around the replacement joint – osteolysis – which can cause the joint to loosen.
Now a team from the US has identified a pair of biomarkers (detectable molecules in body fluid or tissue that are a sign of a health condition) that indicate who is likely to develop osteolysis and publish their findings in the Journal of Orthopaedic Research. The discovery could lead to tests that would enable surgeons to identify those people in advance and adjust post-operative monitoring routines for them. It could even lead to treatments to prevent osteolysis in these people.
"We are hopeful that early biomarkers for implant loosening will alert surgeons to be especially vigilant in their follow-up of at-risk patients and may eventually lead to treatments delaying or avoiding the need for revision surgery," explains senior author Dr D Rick Sumner.
More people are remaining very active late in life so hip replacements are projected to increase, and so will hip revision surgeries.
Dr Joshua Jacobs, who is also involved in the work, comments:
"We need to find effective strategies to handle this demand. These joints need to last, if possible, for the rest of a patient's life."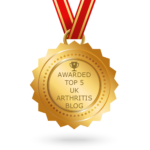 Arthritis Digest Magazine was selected by Feedspot as one of the Top 5 Arthritis Blogs on the internet in 2018.
For more in-depth features, interviews and information, subscribe to Arthritis Digest magazine, a popular title that's published six times a year. Click here for the digital version or tel 0845 643 8470 to order your had copy. You'll know what your doctor is talking about, what new drugs are in the pipeline and be up to date on helpful products.