New findings may boost deep brain stimulation as treatment for chronic pain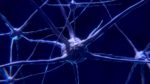 Chronic pain in one body part may distort the intensity with which a key brain region perceives pain everywhere else, says a new study in eLife.
Circuits in an area of the brain called the anterior cingulate cortex (ACC) seem to be rewired by chronic pain to increase "aversion," which is the amount of attention paid to, and alarm felt about, pain signals.
The researchers used rats and found that chronic pain in one limb increased the aversive response to acute pain stimuli in the opposite limb.
"We pursued this study because of what we saw in the clinic, where patients with chronic pain, say in the lower back, report much higher than normal pain after surgery in the knee or abdomen," explains Dr Jing Wang, who led the work. "Our study results argue that chronic pain causes distortion in how the ACC calculates pain intensity with system-wide consequences."
The results also imply that chronic pain can enhance responses to stimuli that are aversive but not painful, such as the responses to light that worsen migraines. Furthermore, the ACC is known to be involved in emotional processes and connected to many brain regions. So chronic anxiety and depression may also amplify the attention and alarm attached to pain stimuli that would otherwise be too small to bother us.
The team says they now have a target for technologies such as deep brain stimulation and transcranial magnetic stimulation, which deliver electric currents to reverse nerve cell signalling patterns that cause disease.
For more in-depth features, interviews and information, subscribe to Arthritis Digest magazine, a popular title that's published six times a year. Click here for the digital version or tel 0845 643 8470 to order your had copy. You'll know what your doctor is talking about, what new drugs are in the pipeline and be up to date on helpful products.