A common prebiotic may alter the obese microbiome and protect against osteoarthritis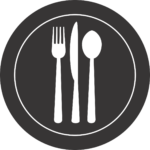 Bacteria in the gut may be the culprit behind osteoarthritis and joint pain that affects people who are obese, according to research in JCI Insight.
We know that osteoarthritis is a common side effect of obesity and this is often believed to be a consequence of the stress on joints. Now a group has found that bacteria in the gut – governed by diet – could actually be the key driving force behind osteoarthritis.
The team found that a 12 week high fat diet made mice obese and diabetic, nearly doubling their body fat percentage compared to mice fed a low fat, healthy diet. The obese mice had more harmful pro-inflammatory bacteria in their guts than lean mice and this caused inflammation throughout their bodies, leading to rapid joint deterioration.
A common prebiotic supplement (oligofructose) did not help the mice shed weight, but reversed other symptoms, making the guts and joints of obese mice indistinguishable from lean mice.
"That reinforces the idea that osteoarthritis is another secondary complication of obesity – just like diabetes, heart disease, and stroke, which all have inflammation as part of their cause," says Dr Robert Mooney, one of the team. "Perhaps, they all share a similar root, and the microbiome might be that common root."
However, while there are parallels between mouse and human microbiomes, the bacteria that protected mice from obesity-related osteoarthritis may differ from the bacteria that could help humans. The next step is to move the research into humans.
"There are no treatments that can slow progression of osteoarthritis – and definitely nothing reverses it," explains Dr Eric Schott, who is involved in the work. "But this study sets the stage to develop therapies that target the microbiome and actually treat the disease."
An aside: prebiotics and probiotics
Probiotics (good bacteria) are among a growing number of functional foods that may have health benefits beyond their nutritional value. Prebiotics provide the "food" on which probiotics feed and are complex carbohydrates found in foods such as whole grains, honey, bananas and onions.
Click here to read the original research.
For more in-depth features, interviews and information, subscribe to Arthritis Digest magazine, a popular title that's published six times a year. Click here for the digital version or tel 0845 643 8470 to order your had copy. You'll know what your doctor is talking about, what new drugs are in the pipeline and be up to date on helpful products.