Denosumab may be more effective than risedronate for bone mineral density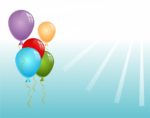 Denosumab was superior to risedronate for increasing spine and hip bone mineral density in people receiving glucocorticoids according to a team from the University of Alabama in the US. And both treatments had a similar safety profile.
"Glucocorticoid-induced osteoporosis remains the most common secondary cause of osteoporosis," Dr Kenneth Saag highlights. "Despite approved therapies, many patients are not receiving prevention or treatment for this condition."
The study involved 795 people with osteoporosis who were receiving 7.5mg or more of prednisone daily (or equivalent) for either less than three months (if they were part of the group starting on glucocorticoids) or over three months (if they were already on glucocorticoids).
They were split into groups; half were given 60mg denosumab subcutaneously every six months and the others had 5mg risedronate orally every day for 24 months.
A total of 590 patients completed the two-year study.
Denosumab was found to be superior to risedronate for increases in lumber spine and total hip bone mineral density at all timepoints assessed through 24 months. Negative side effects including fracture and infection were similar between the groups.
Dr Saag concludes:
"Denosumab may offer a useful osteoporosis treatment option for patients receiving glucocorticoids."
Source: HelioRheumatology
Arthritis Digest Magazine was selected by Feedspot as one of the Top 5 Arthritis Blogs on the internet in 2018.
For more in-depth features, interviews and information, subscribe to Arthritis Digest magazine, a popular title that's published six times a year. Click here for the digital version or tel 0845 643 8470 to order your had copy. You'll know what your doctor is talking about, what new drugs are in the pipeline and be up to date on helpful products.