Filgotinib seems to be effective in people with psoriatic arthritis says new research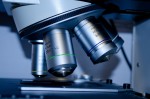 Filgotinib, an oral selective JAK1 inhibitor currently under investigation for the treatment of rheumatoid arthritis and Crohn's disease may also be of interest to those with psoriatic arthritis according to research presented at the American College of Rheumatology Annual Meeting.
A total of 131 participants who had psoriatic arthritis, active arthritis and prior or current plaque psoriasis were included in the trial. They had inadequate response to one or more conventional disease-modifying antirheumatic drugs (DMARDs) and prior exposure to no more than one TNF inhibitor. Participants were allowed to continue treatment with conventional DMARDs during the study.
The participants were split into groups. Half received a 200mg daily dose of filgotinib and the others had a sham drug.
Of the 124 people who completed the study, 80% of those treated with filgotinib achieved a good response at week 16, compared with 33% in the sham drug group. In addition, minimal disease activity was achieved by 23% of people in the filgotinib group, compared to 9% of people who had the sham drug.
"The adverse events tended to be mild or moderate in severity," lead researcher Dr Philip Mease outlined. "There was one case of fatal pneumonia and one nonserious case of herpes zoster, with no malignancies, major adverse cardiovascular events, venous thromboembolism, opportunistic infections or active tuberculosis. Thus, this positive proof-of-concept study of filgotinib in patients with active psoriatic arthritis is a promising first step in the further study of this agent in this disease."
Source: Helio Rheumatology
Arthritis Digest Magazine was selected by Feedspot as one of the Top 5 Arthritis Blogs on the internet in 2018.
For more in-depth features, interviews and information, subscribe to Arthritis Digest magazine, a popular title that's published six times a year. Click here for the digital version or tel 0845 643 8470 to order your had copy. You'll know what your doctor is talking about, what new drugs are in the pipeline and be up to date on helpful products.