Half of rheumatic rare disease patients face three-year wait for diagnosis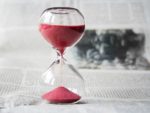 People living with rare autoimmune rheumatic diseases endure major obstacles to diagnosis, treatment and lifestyle according to a new study published by the Rare Autoimmune Rheumatic Diseases Alliance (RAIRDA).
The report reflects the experiences of more than 2,000 people in the UK who have lupus, scleroderma and vasculitis and found that:
Almost half of the people involved in the study had to wait over three years between experiencing the first symptom and being correctly diagnosed, and continue to face ongoing struggles since;
Two-thirds of people living with one of these conditions had to visit multiple hospitals to get the treatment and care they need, with the majority not convinced that their care is properly co-ordinated;
One in five people report missing more than three months of work in the past year as a result of their condition, with a similar proportion having to give up work entirely.
Although the Department of Health published the UK Rare Disease Strategy in 2013, the strategy focuses largely on genetic conditions, leaving people with rare autoimmune conditions looking for answers.
"This report demonstrates for the first time the similar needs and experiences of people living with rare autoimmune rheumatic diseases," explains Dr Peter Lanyon, chair of RAIRDA. "Lupus, scleroderma and vasculitis are incurable conditions where the body's own immune system attacks and damages healthy tissue and organs.
"This can have an overwhelming effect on the quality and length of life; for example, one in seven people with ANCA-associated systemic vasculitis die within a year of diagnosis. Early treatment for all these conditions is essential, and so the potential delays reported here of three years or more to get a diagnosis are concerning.
"These findings are a stark reminder of the challenges that people living with these conditions face, from getting a diagnosis, to accessing treatment and to coping with the impacts on home, work and family life.
"So we have set out a series of potential solutions linked to three important aims – to reduce delays in diagnosis, to improve the coordination of care, and to empower people with greater knowledge."
Click here to read the full report.
For more in-depth features, interviews and information, subscribe to Arthritis Digest magazine, a popular title that's published six times a year. Click here for the digital version or tel 0845 643 8470 to order your had copy. You'll know what your doctor is talking about, what new drugs are in the pipeline and be up to date on helpful products.