Knee pain is not linked to daily walking levels in people with osteoarthritis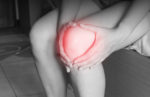 People with knee osteoarthritis are often afraid of their pain and start walking less as a consequence, but this could be set to change. New findings in Arthritis Care & Research outline that knee pain is not actually associated with daily walking levels in people with mild‐to‐moderate knee osteoarthritis, so strategies to increase activity levels in these people should focus on other barriers to participation.
Average steps per day and pain levels of 59 people (mostly women) aged 61 years who had knee osteoarthritis were recorded every three months for up to three years. And knee pain was not found to be associated with daily walking levels.
"This study highlights that we cannot expect pain and physical activity to be linked – some individuals with a great deal of pain may continue to be active, while others with relatively little pain may be sedentary," Dr Monica Maly highlights. "The best care for people living with knee osteoarthritis will focus on managing pain, but also on boosting physical activity to promote well-being. In order to promote the best health, care for people living with knee osteoarthritis must focus on both managing pain and overcoming barriers to physical activity."
Click here to read the original findings.
Arthritis Digest Magazine was selected by Feedspot as one of the Top 5 Arthritis Blogs on the internet in 2018.
For more in-depth features, interviews and information, subscribe to Arthritis Digest magazine, a popular title that's published six times a year. Click here for the digital version or tel 0845 643 8470 to order your had copy. You'll know what your doctor is talking about, what new drugs are in the pipeline and be up to date on helpful products.