Lack of sleep suppresses the immune system – new findings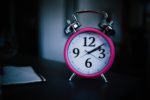 Chronic lack of sleep represses the immune system, highlights a small study published in the journal, Sleep, explaining why people often report falling ill when they are sleep deprived.
Scientists took blood samples from 11 pairs of identical twins with different sleep patterns and found that the twin who slept less had a depressed immune system, compared with their sibling.
Recent studies have found that curtailing sleep for a limited time in the lab setting can increase inflammatory markers and activate immune cells. But less is known about the effects of chronic short sleep in natural conditions. The current study demonstrated for the first time that chronic short sleep shuts down programmes involved in immune response of circulating white blood cells.
"What we show is that the immune system functions best when it gets enough sleep," explains Dr Nathaniel Watson who is involved in the research. "Seven or more hours of sleep is recommended for optimal health.
"The results are consistent with studies that show when sleep deprived people are given a vaccine, there is a lower antibody response and if you expose sleep deprived people to a rhinovirus they are more likely to get the virus. This study provides further evidence of sleep to overall health and well-being particularly to immune health."
Over the past century people in the US are sleeping an estimated 1.5 to two hours less, and about one-third of the working population sleeps less than six hours a night.
The researchers conclude:
"Modern society, with its control of light, omnipresent technology and countless competing interests for time, along with the zeitgeist de-emphasizing sleep's importance, has resulted in the widespread deprioritization of sleep."
For more in-depth features, interviews and information, subscribe to Arthritis Digest magazine, a popular title that's published six times a year. Click here for the digital version or tel 0845 643 8470 to order your had copy. You'll know what your doctor is talking about, what new drugs are in the pipeline and be up to date on helpful products