Lupus treatment – belimumab – has positive results in clinical trial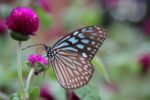 Belimumab, a drug that targets part of the immune system, provides considerable benefits to people with systemic lupus erythematosus (SLE), experts reveal in Arthritis & Rheumatology.
Systemic lupus erythematosus is a chronic autoimmune inflammatory disease that can affect virtually any organ. It affects nine times more women than men.
The development of systemic lupus erythematosus involves defective activation of B cells, which are immune cells that produce antibodies that attack invading bacteria, viruses and toxins. B lymphocyte stimulator is a molecule involved in B cell differentiation, and elevated levels may contribute to the production of autoantibodies that target healthy cells and tissues.
Belimumab targets B lymphocyte stimulator. So a total of 356 people with lupus that had high disease activity were split into groups: weekly injections of belimumab or placebo, plus standard lupus therapy, for 52 weeks.
More people in the belimumab group experienced reduced lupus disease activity, they had a lower rate of severe flares and less need for steroids. Side effects were similar between the groups.
"Intravenous administration of belimumab is an obstacle to treatment for many patients due to the need to go to the hospital for drug infusions, thus, a higher number of patients could benefit from this treatment," explains Dr Andrea Doria, who is involved in the work. "The self-administration of subcutaneous belimumab makes hospital access unnecessary, which leads to economic savings for patients and the community."
For more in-depth features, interviews and information, subscribe to Arthritis Digest magazine, a popular title that's published six times a year. Click here for the digital version or tel 0845 643 8470 to order your had copy. You'll know what your doctor is talking about, what new drugs are in the pipeline and be up to date on helpful products.