New target for chronic pain – phosphorylation – is identified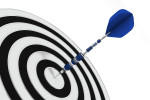 Discovery of a phosphorylation event outside the cell may become a new avenue for targeting chronic and pathologic pain, experts reveal in PLOS Biology.
Proteins need to be in the right place at the right time in the cell to function correctly. US researchers have now discovered how phosphorylation, a common type of protein modification, functions in a novel way to change the location of proteins that are vital for neuronal function and pathological pain. They found that phosphorylation can occur outside the neuron and impacts protein function, localisation and the sensation of pain.
"Although we have yet to discover the exact mechanism that causes this modification, this finding offers both a target for developing new treatments and a strong new tool for studying synapses in general," says Prof Matthew Dalva, who is involved in the work. "Because the protein modification that initiates nerve sensitivity to pain occurs outside of the cell, it offers us an easier target for drug development. This is a promising advance in the field of pain management."
For more in-depth features, interviews and information, subscribe to Arthritis Digest magazine, a popular title that's published six times a year. Click here for the digital version or tel 0845 643 8470 to order your had copy. You'll know what your doctor is talking about, what new drugs are in the pipeline and be up to date on helpful products.