New ultralaser treatment reduces fibromyalgia pain and improves function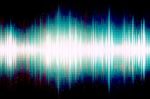 A new device that combines low-intensity laser light and therapeutic ultrasound considerably reduces the pain experienced by people with fibromyalgia says research in the Journal of Novel Physiotherapies.
A total of 48 women with fibromyalgia who were aged 40 years to 65 years were divided into six equal groups. Twice a week for 10 weeks three groups were given laser or ultrasound separately or together in the trapezius muscle (a major back muscle). The other three groups received applications only to the palms.
"Previous studies showed that patients with fibromyalgia had larger numbers of neuroreceptors near blood vessels in the hands," explains lead author Juliana da Silva Amaral Bruno. "Some patients even had red points in this region. We therefore changed focus to test the direct action of the technique on these sensory cells in the hands rather than just so-called pain trigger points, such as the trapezius, which is typically very painful in fibromyalgia patients."
Findings
Both treatments on the palm were more successful than the treatments on the back but the laser-ultrasound combination improved the volunteers' scores of pain and function the most:
When ultrasound-laser was applied to the back muscle there was a 58% improvement in functionality and a 63% reduction in pain;
When ultrasound-laser was applied to the palms there was a 73% difference in pain reduction compared to when it was applied to the back muscle.
"By emitting laser light and ultrasound simultaneously, we succeeded in normalizing the patient's pain threshold," says co-author Antônio Eduardo de Aquino Junior. "Application to the palms differs from the focus on tender points found practically everywhere today in fibromyalgia care. It's important to bear in mind that this isn't a cure but a form of treatment that doesn't require the use of drugs."
NB The new device is currently being tested for osteoarthritis and should come to market in early 2019.
Arthritis Digest Magazine was selected by Feedspot as one of the Top 5 Arthritis Blogs on the internet in 2018.
For more in-depth features, interviews and information, subscribe to Arthritis Digest magazine, a popular title that's published six times a year. Click here for the digital version or tel 0845 643 8470 to order your had copy. You'll know what your doctor is talking about, what new drugs are in the pipeline and be up to date on helpful products.