People with rheumatic diseases may face barriers to discussing fatigue challenges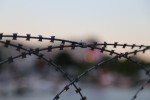 Talking about fatigue and its impact is not high on the list of priorities of healthcare professionals, says a small UK study, suggesting that people may face significant barriers to communication about the impact of fatigue.
A group of 12 people with rheumatoid arthritis, ankylosing spondylitis or primary Sjögren's Syndrome were interviewed before and after they received the Fatigue and Arthritis booklet developed by Arthritis Research UK.
Analysis of the interviews indicates:
The impact of fatigue is not routinely raised by clinicians or patients during consultations.
People with rheumatic diseases have significant barriers to talking about fatigue, including reliance on a colloquial or diverse vocabulary to define their challenges, uncertainty about how the fatigue may be related to their condition, doubt surrounding its relevance to the agenda of the consultation and belief the problem cannot be solved by an intervention.
In the absence of an invitation by the clinician to elaborate, the barriers affect whether or not the patient will raise the issue of fatigue discussions and the way concerns are communicated.
Before the study, none of the 12 patients had seen the booklet. Feedback revealed that while not all of them found the suggestions as helpful, most reported gaining some benefit from the booklet, including improved understanding of symptoms, validation of patients' concerns and a feeling that symptoms of fatigue could be managed.
"In detailing patients' difficulties, [the study] reinforces prior recommendations that clinicians need to be prepared both to initiate discussions and respond sensitively to concerns about fatigue," the researchers say. "It suggests that information materials such as the booklet featured in this study may be useful tools for improving communication. We encourage clinicians to give this booklet – or a similar resource to patients reporting fatigue, and to commit to discussing it at future appointments.
"More effective communication about fatigue would improve clinicians' understanding of the burden of disease individual patients bear and facilitate improved – shared – decision-making about management options."
For more in-depth features, interviews and information, subscribe to Arthritis Digest magazine, a popular title that's published six times a year. Click here for the digital version or tel 0845 643 8470 to order your had copy. You'll know what your doctor is talking about, what new drugs are in the pipeline and be up to date on helpful products