Saturated fatty acids weaken cartilage in joints, experts discover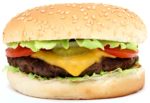 Saturated fatty acids are a prime suspect in the onset of osteoarthritis after scientists found it changed the composition of cartilage, particularly in the hip and knee, they explain in Scientific Reports.
The researchers studied the effects on joints of diets rich in a variety of saturated fatty acids found in such foods as butter, coconut oil, palm oil and animal fat, and simple carbohydrates – a high-fat, high carbohydrate diet common to junk food.
"Our findings suggest that it's not wear and tear but diet that has a lot to do with the onset of osteoarthritis," highlights Prof Xiao, who is involved in the work. "We found that a diet containing simple carbohydrates together with 20% saturated fats produced osteoarthritic-like changes in the knee.
"Saturated fatty acid deposits in the cartilage change its metabolism and weaken the cartilage, making it more prone to damage. This would, in turn, lead to osteoarthritic pain from the loss of the cushioning effect of cartilage. We also found changes in the bone under the cartilage on a diet rich in saturated fat."
The team also tested lauric acid, a saturated fatty acid found in coconut oil.
"Interestingly, when we replaced the meat fat in the diet with lauric acid we found decreased signs of cartilage deterioration and metabolic syndrome so it seems to have a protective effect," says Sunder Sekar, who is also involved in the work.
"We tested a variety of saturated fats and found that long term use of animal fat, butter, and palm oil could weaken the cartilage. Replacement of traditional diets containing coconut-derived lauric acid with palm oil-derived palmitic acid or animal fat-derived stearic acid has the potential to worsen the development of both metabolic syndrome and osteoarthritis."
For more in-depth features, interviews and information, subscribe to Arthritis Digest magazine, a popular title that's published six times a year. Click here for the digital version or tel 0845 643 8470 to order your had copy. You'll know what your doctor is talking about, what new drugs are in the pipeline and be up to date on helpful products.