Scientists develop a hydrogel to fight rheumatoid arthritis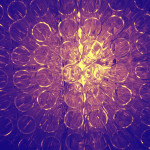 A therapeutic hydrogel that detects nitric oxide, absorbs excess fluids and delivers drugs, has been made by a research team, they report in Advanced Material. It is hoped that the jelly-like material could be used to absorb extra fluids in joints and release drugs.
Rheumatoid arthritis involves the immune system attacking the soft tissue of the joints, which leads to a build-up of synovial fluid. While this clear fluid lubricates and nourishes the joints, its excess causes swelling and pain.
Immune cells at the inflamed joints are the main source of a gas called nitric oxide.
"Nitric oxide is like a double-edge sword," explains Kim Won Jong, who heads the team. "It regulates inflammation and protects our body by killing external pathogens. However, when in excess, it is toxic and may cause rheumatoid arthritis, as well as other autoimmune diseases, cardiovascular diseases, and cancer."
Current rheumatoid arthritis treatments are based on anti-inflammatory drugs that relieve pain and inflammation; the new approach targets nitric oxide itself.
The gel can selectively and sensitively react with nitric oxide, absorb excess fluid and deliver drug molecules. Next it will be tested on rodents with rheumatoid arthritis, and if the trials go well, humans will follow.
For more in-depth features, interviews and information, subscribe to Arthritis Digest magazine, a popular title that's published six times a year. Click here for the digital version or tel 0845 643 8470 to order your had copy. You'll know what your doctor is talking about, what new drugs are in the pipeline and be up to date on helpful products.