Second hand smoke increases risk of children developing rheumatoid arthritis later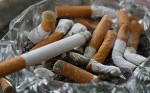 Being exposed to second hand smoke in childhood could increase the risk of someone developing rheumatoid arthritis as an adult says research in Rheumatology.
Rheumatoid arthritis may be developed by environmental agents interacting with genetic factors. A team of experts suspected that an environmental factor may induce changes in some tissues (for example the lung). This triggering of changes by interaction between genes and environmental factors could occur decades before the emergence of the disease.
So they looked at data from 98,995 French women who were followed since 1990. Every couple of years the women filled in questionnaires about medical events, and general, lifestyle and environmental characteristics.
Key findings
Adulthood smoking was associated with an increased risk of arthritis;
Current and past smokers who also had childhood passive smoking exposure had a higher risk of arthritis than those not exposed as children;
Arthritis began earlier in smokers exposed to childhood passive smoking;
Even in non-smokers, passive exposure to tobacco during childhood tended to increase the risk of arthritis by about 40%.
"Further study is needed to explore if this increased risk is also mainly observed in people carrying the gene at risk for rheumatoid arthritis, which is quite likely with regard to tobacco," says lead author, Dr Marie-Christine Boutron-Ruault. "These results also highlight the importance of children – especially those with a family history of this form of arthritis – avoiding secondhand smoke."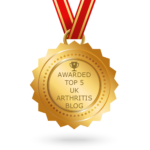 Arthritis Digest Magazine was selected by Feedspot as one of the Top 5 Arthritis Blogs on the internet in 2018.
For more in-depth features, interviews and information, subscribe to Arthritis Digest magazine, a popular title that's published six times a year. Click here for the digital version or tel 0845 643 8470 to order your had copy. You'll know what your doctor is talking about, what new drugs are in the pipeline and be up to date on helpful products.