Stem cell that generates new bone and cartilage in humans is identified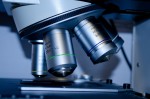 Finally, after 10 years' of work, a team in the US has identified the human skeletal stem cell, they report in leading journal, Cell.
The stem cell, which can be isolated from human bone or generated from specialised cells in fat, gives rise to cells that can make new bone, the spongy stroma of the bone's interior and the cartilage that helps our knees and other joints function smoothly and painlessly.
The discovery has allowed the scientists to create a family tree of stem cells important to the development and maintenance of the human skeleton. It could also pave the way to treatments for regenerating bone and cartilage in people.
"There are 75 million Americans with arthritis," highlights Prof Michael Longaker, who is involved in the work. "Imagine if we could turn readily available fat cells from liposuction into stem cells that could be injected into their joints to make new cartilage, or if we could stimulate the formation of new bone to repair fractures in older people.
"I would hope that, within the next decade or so, this cell source will be a game-changer in the field of arthroscopic and regenerative medicine.
Arthritis Digest Magazine was selected by Feedspot as one of the Top 5 Arthritis Blogs on the internet in 2018.
For more in-depth features, interviews and information, subscribe to Arthritis Digest magazine, a popular title that's published six times a year. Click here for the digital version or tel 0845 643 8470 to order your had copy. You'll know what your doctor is talking about, what new drugs are in the pipeline and be up to date on helpful products.