A round-up of products and tips to help musicians with arthritis get back to what they love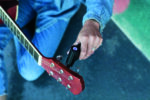 Pitch perfect
An automatic guitar tuner can reduce the strain on your fingers by automatically turning your instruments' pegs for you until they reach the perfect pitch.
Available for around £105, www.roadiemusic.com.
Pick out a winner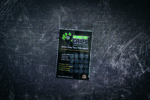 Strings Direct reports that Monster Grips are a big hit with musicians with stiff and painful fingers. Super-grippy properties make for less joint tension when plucking strings. As they are non-sticky, durable yet ultra-thin, the pick can be held even more lightly, reducing fatigue.
Available for approx £8.99 (16-pack) www.stringsdirect.co.uk, tel 01702 540068.
Better than the wrist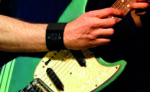 Guitarists and drummers are no strangers to arthritis and tendinitis. Now a group of musicians has developed a wrist band to increase hand stability, safety, flexibility, endurance and strength. And it doesn't hamper mobility to the extent that a wrist split might.
Available for around £19.99, www.amazon.co.uk.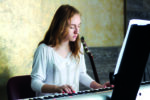 Top tips
Warm up with some gentle stretches before you begin.
Instil good posture habits and avoid slouching.
Don't push yourself – take regular breaks if you need to.
Try and do a little more each day, to build up strength.
Speak to an occupational therapist about other products that can help you continue to play (see page 17).
Don't let joint pain stop you from gardening. Check out our useful product selection here.