A selection of quirky gifts to give people with arthritis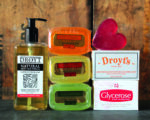 Cleaning up
Here at Arthritis Digest we love Droyt, a Lancashire company that has been making soaps in England for almost 100 years. The master soap makers use only the best quality vegetable or mineral ingredients to make soaps that look gorgeous and feel sensational. The Introductory Soap & Liquid Box (pictured) contains the company's best sellers and is £15 (ex p+p).
Visit www.droyt.com or tel 01257 417251
Stabilise yourself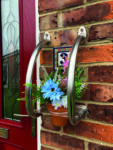 A dual-purpose product that incorporates the support of a grab rail with the style and subtlety of a decorative plant feature, the Plant Pot Grab Rail (£54 ex p+p) is made from stainless steel, and is an example of British design at its best.
Visit www.arthr.com or tel 0808 196 7834
Shake up the way you clean your home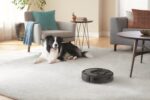 Take convenience to a new level with a robot vacuum. The iRobot Roomba i7 automatically empties into an enclosed bag that holds 30 robot bins, so you don't have to think about vacuuming for weeks at a time. Different floor surfaces can be taken on with this clever robot (£799.99), who will learn, map and adapt to your home's layout.
Visit www.shop.irobot.co.uk or tel 020 8865 3171
More than just a watch
A smart yet discreet vibrating watch, the Pivotell Vibratime has 10 alarms to remind wearers when their medication is due. Supplied in black with the choice of bright colours for an optional extra strap, the handy gadget (£25 ex VAT) is rechargeable, and the USB is provided.
Visit www.www.pivotell.co.uk or tel 01799 550979
Check out our round-up of helpful products to have around your home here.