Acceptance and commitment therapy may help manage pain and fatigue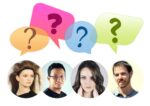 A form of therapy that encourages people to embrace their thoughts and feelings rather than fight or feel guilty about them, helps people with fibromyalgia and may be useful in management of other rheumatic diseases.
Despite advances in the management of rheumatic diseases, many people continue to experience persistent pain and fatigue. Psychological interventions are useful treatments alongside necessary medication. So a team set out to evaluate the effectiveness of acceptance and commitment therapy for the treatment of chronic pain and fatigue in people with rheumatic disease and report their findings in Musculoskeletal Care.
They found 10 trials that had been carried out, and analysis of the data showed that treatment with acceptance and commitment therapy improved physical and emotional functioning, pain, and quality of life in people with chronic pain.
"There was consistent evidence to show that acceptance and commitment therapy is beneficial in improving physical and emotional functioning in patients with fibromyalgia but a lack of evidence pertaining to patients with other forms of rheumatic disease," the experts explain. "Further high-quality research is needed to develop acceptance and commitment therapy interventions for people with inflammatory rheumatic diseases and to evaluate their effectiveness for managing the pain and fatigue associated with these conditions."
Click here to read the original findings.
Arthritis Digest Magazine was selected by Feedspot as one of the Top 5 Arthritis Blogs on the internet in 2019.
For more in-depth features, interviews and information, subscribe to Arthritis Digest magazine, a popular title that's published six times a year. Click here for the digital version or tel 0845 643 8470 to order your had copy. You'll know what your doctor is talking about, what new drugs are in the pipeline and be up to date on helpful products.