Accessible travel: The Channel Islands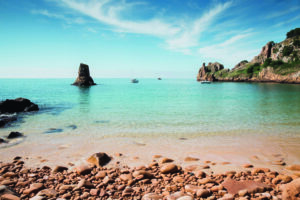 Just a stone's throw away, The Channel Islands offer a taste of paradise – the UK's own exotic archipelago. Seriously, a recent survey found that nearly 80% of Brits can't tell the difference between the Channel Islands and the Caribbean thanks to golden sandy beaches and crystal-clear waters.
Located just off the Normandy coast, the collection of Islands includes Jersey, Guernsey, Alderney and Sark.
Getting there
If you travel by boat from Poole (three hours) or Portsmouth (over seven hours) to Guernsey or Jersey, you can take your car. Alternatively, fly direct to Jersey or Guernsey in around one hour from Southampton, Gatwick or Heathrow. Once there you can flit between the islands by ferry or private boats.
What to do
Accolated for its abundant flora and fauna – from puffins and seals to orchids and sand crocus – The Channel Islands are also home to blonde hedgehogs. Alderney, the northernmost of the inhabited Channel Islands has no badgers, foxes or weasels, so hedgehogs have no natural predators and thrive, even those that stand out from the crowd.
If getting around is a concern, The Channel Islands boast an array of exciting activities that are open to all: accessible travel at its best.
A must-visit attraction is Jersey Zoo which was founded by Gerald Durrell. The stunning 32-acre park is home to over 100 species including fruit bats, boars and bears. The paths surrounding the park are wide and wheelchair friendly. Mobility scooters are available for the day at just £10 and can be booked in advanced (emailing visitor.centre@durrell.org or tel 01534 860071).
The Maritime Museum & Occupation Tapestry Gallery exhibits 13 tapestries commemorating the 50th anniversary of the Liberation of Jersey in 1945. Not only can you view these fantastic historic art pieces, but you can also get familiar with Jersey's rich maritime past through interactive displays. Stairlifts for people who need accessible travel options ensure everyone can enjoy the entire exhibition.  Visit www.jerseyheritage.org or tel 01534 811043.
Guernsey is home to the German Occupation Museum. The founder, Richard Heaume, started collecting bullets as a schoolboy and these are now displayed within the museum along with many unique pieces, including an AA-four-wheel enigma that sent encrypted messages to British spies in Bletchley Park. The museum is easily accessible with buses that stop nearby. Visit: www.germanoccupationmuseum.co.uk or tel 01481 238205.
If a tour is more up your street, Limitless Travel runs an eight-day explorer trip to Jersey, ideal when it comes to accessible travel. This includes all travel, accommodation and half board and includes:
Excursion to a beautiful beach that has assisted bathing services;
A trip to the capital, St Helier;
A tour of the island by sea (you'll probably see dolphins);
Entrance to the Jersey War Museum;
Visit to the Jersey Zoo;
BBQ dinner on final night;
Accommodation in a fully accessible hotel.
Visit www.limitlesstravel.org or tel 0800 711 7065.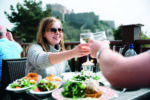 Where to eat
Le Braye Café and restaurant is a family-owned beachside bistro in Jersey that offers all the seaside classics with a hint of Mediterranean influence. To access the restaurant there is a wheelchair ramp with the bonus of free wheelchair hire should you wish to explore the beautiful St Ouen's Bay. Visit www.lebraye.com or tel 01534 481395.
Victoria Pier in St Peter Port on the Island of Guernsey is home to The Boathouse Pizza and Grill. Open all day, there is level access throughout the restaurant, accessible toilets and plenty of room for scooters to manoeuvre. A deck provides a fantastic outdoor dining experience. Watch the lapping tide and enjoy the sunshine whilst tucking into a tasty dish. Visit www.thechristiesgroup.gg or tel 01481 700061.
Where to sleep
Where to sleep
Kick back and relax in The Grand Jersey Hotel & Spa, five-star luxury accommodation with a panoramic view of St Aubin's Bay. What's not to love? This fabulous hotel has two accessible rooms on the ground floor with walk-in shower and plenty of handrails. Visit www.handpickedhotels.co.uk/grandjersey or tel 01534 722301.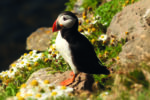 Don't miss
It takes about an hour to get to Sark by boat from the larger islands, but the trip is well worth it. Cars are banned, so if walking and cycling is a bit of a stretch, take in the small island's delights by horse and cart.
Around 550 people live on Sark. The landscape is diverse with steep cliffs, some wonderful beaches and a plateau of green on top. As there are no streetlights, at night the sky lights up with a fantastic view of the galaxy, officially recognised by the International Dark Sky Association.
Bucket list? Walk up to Sark's observatory in total darkness with local expert Richard Axon for some of the best star gazing around Britain.
Wondering what to pack? Check out these items that make holidays with arthritis that little bit easier…
Words: Natasha Wills