Acupuncture may treat fibromyalgia symptoms says new research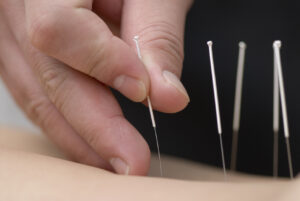 Acupuncture is one of the treatments recommended for people with chronic pain, and a new review confirms that it's well worth a try for those with fibromyalgia.
Publishing their findings in The Journal of Pain Research, a team trawled through the evidence and found 13 studies deemed of high enough quality to include. Key findings were that when looking at people with fibromyalgia, acupuncture:
Could alleviate pain and improve well-being;
Reduced pain and improved well-being in the long term;
Did not have any adverse events.
The reviewers conclude that there is "moderate quality of evidence to support acupuncture in reducing pain in patients with fibromyalgia… therefore, acupuncture is recommended as a treatment for fibromyalgia."
What is acupuncture?
Acupuncture involves stimulating sensory nerves under the skin and in the muscles. Fine needles are inserted at particular sites in the body for therapeutic or preventative purposes.
If you'd like to give it a try, contact The British Acupuncture Council to find a registered acupuncturist in your area. Visit www.acupuncture.org.uk or tel 020 8735 0400 for further information.
PS Did you know that Arthritis Digest Magazine is labelled the best UK Arthritis blog from thousands of blogs on the web ranked by traffic, social media followers, domain authority & freshness?