Alex Warner from Better Physical Therapy discusses how a better posture can benefit overall back health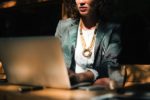 Maintaining proper posture is key to health and comfort. We know that if we don't maintain correct posture, we may develop chronic back pain. Physical discomfort isn't the only consequence – mental health can be affected too. For example, one 2014 study indicates that about 45% of people with chronic pain struggle with depression.
There is a good chance that your posture isn't perfect due to many different factors, from genetic predisposition to the kind of work you do now or previously.
But it isn't all doom and gloom as it is usually possible to correct this issue. Some people may need to look for direct access to physiotherapy and work with an expert to correct their posture. But most people simply need to understand how to adjust their posture with a few tweaks. Once you get into the habit of maintaining proper posture, it will come naturally.
Sitting posture
Computers and digital technology has given rise to a sedentary lifestyle, with more people spending more hours of the day sitting.
And many jobs require employees to spend long hours seated at desks. One recent survey reveals that 81% of UK workers spend between four and nine hours a day in seated positions. In this situation it can be difficult not to fall into bad habits when it comes to posture. So to avoid long term discomfort, keep the following points in mind:
Consider using a lumbar roll (a log-shaped pillow placed behind the back) to maintain natural back curves while sitting.
Keep knees bent at a right angle. The height of your knees should be about even with your hips and your weight distributed evenly across your hips.
Adjust seat height so your feet can rest on the floor. Move your seat close enough to your work so you can rest your elbows on the desk.
Try not to bend at the waist when standing up from a seated position. Instead, move towards the front edge of your chair, then stand up by straightening your legs.
Don't remain seated in one position for longer than a half hour at a time.
When driving, make sure the seat is close enough to the steering wheel that your feet can reach the pedals, but not so close that your knees can't bend easily.
Lifting posture
There may be instances when you need to lift heavy items. This can occur if you're moving into a new home, shifting items around when performing home maintenance, or performing some form of manual labour. Protect yourself with these tips:
Don't lift anything that's too heavy for you to handle on your own. Ask someone else for help or use appropriate equipment for assistance.
To begin lifting, keep your feet firmly planted on the ground, maintain a straight back, and bend your knees. You should never bend at the hips when lifting a heavy item. Instead, maintain a wide stance, bend your knees to lower yourself, and make sure you have a firm grasp on the item before straightening your knees to reach a standing position.
If an item is on a table or elevated surface, move it close to the edge before lifting it. You want it to be close enough to your body that you don't have to lean over to grasp it. As before, bend with your knees to get closer to the object, and straighten them when you have a firm grip on it.
Keep abdominal muscles tight when carrying heavy objects. When placing a heavy item down, tighten your abdominal muscles and bend your knees to place it on the ground.
Sleeping posture
It's also important to maintain a proper posture while sleeping or lying down. Remember the following points:
If you sleep on your back, place a pillow under your knees to support natural back curves. If you sleep on your side, keep your knees slightly bent, but don't let them get close to your chest.
Choose a firm mattress. Make sure your box spring (a wood-framed bed base that supports the mattress) doesn't sag if you use one.
To get out of bed, start by turning to the side. Raise your knees up slightly and move your legs off to the side of the bed, using your arms to prop yourself into a standing position.
While following these tips may take some conscious effort at first, if you stick to them, you'll begin to maintain proper posture naturally. This will help you avoid health issues and discomfort in the long run.
Better Physical Therapy is a team of physiotherapists that partners with the Hospital for Special Surgery in the US, a global leader in musculoskeletal health. For more information visit www.betterpt.com.