Arthritis drug methotrexate seems to reduce blood cancer symptoms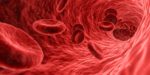 A simple arthritis drug – methotrexate – can reduce symptoms for people with polycythemia vera (PV) and essential thrombocythemia (ET), two types of blood cancer.
Every year around 6,000 people in the UK are diagnosed with either PV or ET, blood cancers that cause an overproduction of red blood cells (PV) or blood-clotting platelets (ET). People often experience itching, headaches, weight loss, fatigue and night sweats. Current treatments are usually able to control the increased blood counts but provide little relief from the debilitating symptoms.
A team from the University of Sheffield examined hospital records to identify people with ET and PV already taking methotrexate for other diseases. The team found that these patients reported significantly lower symptom scores than people not taking methotrexate.
"While we still need to undertake a clinical trial to validate these findings, our results are very encouraging and suggest that a simple drug that has been used for nearly 40 years to treat arthritis can provide significant relief to blood cancer sufferers," says Dr Martin Zeidler, who led the work. "Patients we tested showed a pronounced improvement in symptoms, something conventional treatments have been unable to provide.
"Given the very low cost of methotrexate, this research could offer an effective therapy on a budget accessible to healthcare systems throughout the world – marking a potentially substantial clinical and health economic benefit."
Arthritis Digest Magazine was selected by Feedspot as one of the Top 5 Arthritis Blogs on the internet in 2018.
For more in-depth features, interviews and information, subscribe to Arthritis Digest magazine, a popular title that's published six times a year. Click here for the digital version or tel 0845 643 8470 to order your had copy. You'll know what your doctor is talking about, what new drugs are in the pipeline and be up to date on helpful products.