Arthritis genes identified by experts – discovery could lead to new treatments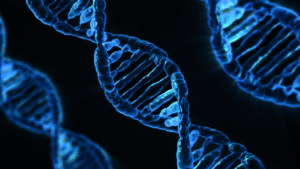 Scientists have identified genes that are at play in people with osteoarthritis, offering a beacon of hope for future arthritis treatments. Osteoarthritis is the leading cause of pain and disability worldwide. Now a team has examined samples from more than 800,000 people from Europe and Asia. Just under 200,000 of those surveyed had osteoarthritis. "We discovered which genes are involved in people with osteoarthritis," says Dr Anne Skogholt, one of the scientists involved. "This can in turn be used to develop medicines that can slow down the disease at an early stage." The genes in question are essential for the development of bone and cartilage tissue. The scientists also found special risk factors that exist for women and for weight-bearing joints such as our knees. Some medicines targeting the relevant genes are already in use, but for other diseases, which means it will be much easier for people with arthritis to start using them. "We are really happy to have made great strides in the right direction for this patient group," relays Dr Skogholt.
For more in-depth features, interviews and information, subscribe to Arthritis Digest magazine, a popular title that's published six times a year. Click here for the digital version or tel 01892 354087 to order your hard copy. You'll know what your doctor is talking about, what new drugs are in the pipeline and be up to date on helpful products.