Asian plant – kratom – not yet safe to use as a painkiller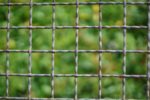 Kratom (Mitragyna speciosa) is a tree-like plant from Southeast Asia that has become popular in Europe and the US for treating pain and managing opioid withdrawal.
Although some studies do confirm that kratom and its chemical constituents have potentially useful pharmacological actions, there have been increasing numbers of reports of adverse effects resulting from use of kratom products.
The debate regarding the risks, and benefits and safety of kratom continues to intensify. Some say that kratom is a safer and less addictive alternative to opioids for the management of pain, others that kratom is a dangerous and addictive drug that ought to be banned.
Experts have spoken to people involved in kratom research and reveal in The International Journal on Drug Policy that:
User reports and results of preclinical studies in animals suggest that kratom (and its main component mitragynine) may have useful activity in alleviating pain and managing symptoms of opioid withdrawal. But well-controlled clinical trials have yet to be done.
Kratom seems to lack many of the toxicities of classic opioids but there are concerns about the safety and lack of quality control of "kratom" products that are being sold.
There are issues about the safety and efficacy of kratom and mitragynine which must be resolved by additional research.
"Given the widespread use of kratom and the extensive media attention it is receiving, it is important for physicians, scientists and policy makers to be knowledgeable about the subject," the experts conclude.
Click here to read the original findings. 
Arthritis Digest Magazine was selected by Feedspot as one of the Top 5 Arthritis Blogs on the internet in 2018.
For more in-depth features, interviews and information, subscribe to Arthritis Digest magazine, a popular title that's published six times a year. Click here for the digital version or tel 0845 643 8470 to order your had copy. You'll know what your doctor is talking about, what new drugs are in the pipeline and be up to date on helpful products.