Avocado seed extract has anti-inflammatory properties – new findings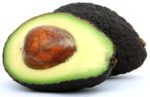 An extract from the seeds of avocado may be a source of novel anti-inflammatory compounds that could be developed as a functional food ingredient or a new line of drugs.
Lab work has shown that the compound inhibits the production of pro-inflammatory mediators and provides evidence that there are bioactive compounds in avocado seeds that have anti-inflammatory activity. The next step is animal model studies followed by trials on humans.
"The level of activity that we see from the extract is very good," explains Dr Joshua Lambert, a Penn State researcher in the US where the work is being done. "We saw inhibitory activity at concentrations in the low microgram-per-milliliter range, which is an acceptable amount of activity to justify further studies."
It isn't just good news for people with arthritis, as cancer, cardiovascular diseases, colitis and many other serious conditions are associated with chronic inflammation too.
"If we can return value to avocado growers or avocado processors, that would be a benefit," Dr Lambert says. "And if we can reduce the amount of this material being dumped in landfills, that would be a good thing, given the huge amount of avocados that are consumed. This is encouraging because there is a market for other high-value sources of bioactive compounds we have tested in my lab, such as cocoa and green tea – whereas avocado seeds are essentially considered to be garbage."
Arthritis Digest Magazine was selected by Feedspot as one of the Top 5 Arthritis Blogs on the internet in 2018.
For more in-depth features, interviews and information, subscribe to Arthritis Digest magazine, a popular title that's published six times a year. Click here for the digital version or tel 0845 643 8470 to order your had copy. You'll know what your doctor is talking about, what new drugs are in the pipeline and be up to date on helpful products.