Biologics offer similar disease activity improvement for elderly and young people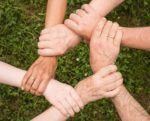 People with rheumatoid arthritis whose disease began at an older age and those whose disease onset occurred earlier in life have similar improvements in clinical disease at 48 weeks after starting biologic drugs.
The findings are important because other research suggests that older people receive biologics less frequently than younger individuals, so are potentially under-treated.
Over 7,000 people were involved in the new study, which looked at the relationship between age of rheumatoid arthritis onset and how well treatment was working at 48 weeks and was presented at a recent international conference.
The research team found no significant differences in the disease activity scores at 48 weeks. They did find a trend toward lower index remission rates in the elderly-onset group, but low disease activity/remission rates were similar between the two groups.
"Our findings showed there were no significant differences in Clinical Disease Activity Index scores at 48 weeks between elderly-onset and young-onset RA, suggesting biologics can be used for those with elderly-onset RA as effectively as for those with young-onset RA," says Dr Sadao Jinno, lead author.
"We also found there was no difference of adverse event discontinuation rates between the two groups. Clinicians should choose wisely which patients with elderly-onset rheumatoid arthritis are safely treated with biologics given that they are still at risk of developing adverse events, especially infections."
Arthritis Digest Magazine was selected by Feedspot as one of the Top 5 Arthritis Blogs on the internet in 2018.
For more in-depth features, interviews and information, subscribe to Arthritis Digest magazine, a popular title that's published six times a year. Click here for the digital version or tel 0845 643 8470 to order your had copy. You'll know what your doctor is talking about, what new drugs are in the pipeline and be up to date on helpful products.