Could upadacitinib provide greater benefits than methotrexate? Results of a new trial are in…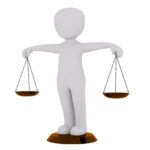 A drug called upadacitinib may have better results than methotrexate, the most commonly used initial therapy for rheumatoid arthritis, according to a new trial in Arthritis & Rheumatology.
Upadacitinib inhibits proteins called Janus kinase enzymes that are involved in inflammation. It is approved for treating people with rheumatoid arthritis, but only after they have tried methotrexate.
In a new study, 947 people who had not previously taken methotrexate were divided into groups. For 24 weeks, they either received once-daily upadacitinib (15mg or 30mg) or weekly methotrexate.
Both doses of upadacitinib lessened clinical signs of arthritis and improved patient-reported symptoms more than methotrexate. And both doses prevented further joint damage in 88% to 89% of people, compared with 78% of people taking methotrexate.
Although treatment with the 30mg upadacitinib dose led to better results than the 15mg dose, it was linked with a higher rate of side effects.
"This trial convincingly demonstrates the efficacy of the JAK inhibitor upadacitinib as monotherapy in early rheumatoid arthritis," says lead author Ronald van Vollenhoven. "It works faster and better than methotrexate alone. The latter drug can be combined with corticosteroids to obtain a more rapid effect, and future studies will perhaps use that comparison."
Arthritis Digest Magazine was selected by Feedspot as one of the Top 5 Arthritis Blogs on the internet in 2019.
For more in-depth features, interviews and information, subscribe to Arthritis Digest magazine, a popular title that's published six times a year. Click here for the digital version or tel 0845 643 8470 to order your had copy. You'll know what your doctor is talking about, what new drugs are in the pipeline and be up to date on helpful products.