Dance like nobody's watching – it could even relieve some fibromyalgia symptoms…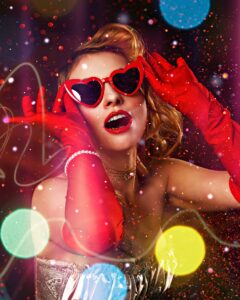 Dancing helps people with fibromyalgia, especially if it's creative, says a review of the evidence in Complementary Therapies in Clinical Practice. Exercise has been shown to be an effective way of reducing fibromyalgia symptoms. Some work also reports benefits of dance-based interventions. So a team set out to see if creative dance and repetitive dance have similar levels of success.
They trawled through the research and found 15 relevant studies. Dance-based interventions did indeed reduce impact of fibromyalgia, pain levels and increased quality of life. And its effectiveness increased even more when a creative component was added.
The team concludes that "creative dance-based interventions could be more effective than repetitive dance-based interventions to reduce pain and fibromyalgia impact."
Whilst more studies are needed before definitive conclusions can be drawn, the research is a great excuse to get your dancing shoes on! C
lick here to read the original research.
PS Did you know that Arthritis Digest Magazine is labelled the best UK Arthritis blog from thousands of blogs on the web ranked by traffic, social media followers, domain authority & freshness?