Fatigue and gastric side effects top methotrexate complaints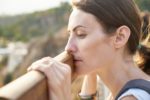 The most common adverse events associated with methotrexate in people with rheumatoid arthritis and psoriatic arthritis are fatigue and gastrointestinal complaints, according to a study presented at an international conference.
Researchers analysed data from 371 people with rheumatoid arthritis and psoriatic arthritis; 172 were current methotrexate users and 199 were previous methotrexate users. The participants completed an online survey asking questions about the methotrexate experience.
Key findings
79% of previous users and 58% of people currently taking methotrexate experienced one or more adverse effect;
44% of current and previous methotrexate users reported fatigue;
40% of previous users said nausea was a significant event which reduced to 26% of current users;
25% of previous methotrexate users reported abdominal pain, compared with 9% of current users;
65% of people in the current use group felt that methotrexate was offering protection against disease outcomes;
43% of respondents agreed that life would be impossible without using methotrexate.
"We wanted to understand the patient experience of methotrexate in people with inflammatory arthritis," Dr Benjamin Nowell explains to Healio Rheumatology. "Although it is almost always first-line therapy, it is also associated with a lot of events that make it intolerable for patients.
"Even though fatigue was most common in both the current and previous user subgroups, it looks like the gastrointestinal impact was what made a lot of patients say, 'I can't do this anymore'.
"These findings can help us understand how we can improve methotrexate adherence, how we can accelerate optimization, how we might find other therapies for patients who are unable to tolerate this drug."
Arthritis Digest Magazine was selected by Feedspot as one of the Top 5 Arthritis Blogs on the internet in 2018.
For more in-depth features, interviews and information, subscribe to Arthritis Digest magazine, a popular title that's published six times a year. Click here for the digital version or tel 0845 643 8470 to order your had copy. You'll know what your doctor is talking about, what new drugs are in the pipeline and be up to date on helpful products.