Fibromyalgia seems to be an autoimmune disorder scientists discover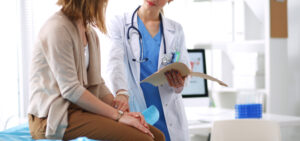 The theory that fibromyalgia is caused by the brain is in question after new research finds it is much more likely to be a disorder of the immune system.
Scientists based largely in the UK have found that many fibromyalgia symptoms are actually caused by antibodies that increase the activity of pain-sensing nerves throughout the body.
New research
When mice were injected with antibodies from people with fibromyalgia, the mice rapidly developed an increased sensitivity to pressure and cold, and their grip strength was negatively impacted. Mice injected with antibodies from healthy people were unaffected.
So patient antibodies cause, or at least are a major contributor, to fibromyalgia.
Mice injected with fibromyalgia antibodies recovered after a few weeks, when the antibodies had been cleared from their system.
Implications for treatment of fibromyalgia
The results, published in the Journal of Clinical Investigation, suggest that fibromyalgia is a disease of the immune system, rather than the currently held view that it originates in the brain.
Therapies that reduce antibody levels may well be effective treatments for fibromyalgia. The good news is that these therapies are already available and are used to treat other disorders that are caused by autoantibodies.
"Establishing that fibromyalgia is an autoimmune disorder will transform how we view the condition and should pave the way for more effective treatments for the millions of people affected," highlights Dr David Andersson, the lead investigator. "Our work has uncovered a whole new area of therapeutic options and should give real hope to fibromyalgia patients."
Interested in fibromyalgia research? Click here for more news stories.
Arthritis Digest Magazine is selected by Feedspot as one of the Top 5 Arthritis Blogs in 2020.
For more in-depth features, interviews and information, subscribe to Arthritis Digest magazine, a popular title that's published six times a year. Click here for the digital version or tel 01892 354087 to order your hard copy. You'll know what your doctor is talking about, what new drugs are in the pipeline and be up to date on helpful products.