Good news: adalimumab biosimilars for rheumatoid arthritis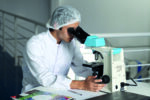 The advent of biologic disease-modifying antirheumatic drugs (bDMARDs) has vastly improved the lives of people with rheumatoid arthritis. In the UK, the NHS picks up the costs of these expensive drugs for people who need them, but elsewhere in the world patients must foot the bill themselves. Reducing the expense, through cost-effective alternatives that can now be developed (biosimilars) is of great interest, so long as they work as well and are as safe.
Recent research reported in Rheumatology and Therapy focuses on seven adalimumab biosimilars and found they are highly similar to the original drugs in terms of structure, properties, safety, effects on the immune system, and how well they work for people with rheumatoid arthritis and other chronic immune-mediated, inflammatory conditions. And data about what happens when people switch from the original drug to its biosimilar counterpart suggests there are very few issues of concern.
The research is wonderful news for people with rheumatoid arthritis and other inflammatory forms of arthritis around the world and for the healthcare systems that support them.
Click here to read the original research.
Arthritis Digest Magazine is selected by Feedspot as one of the Top 5 Arthritis Blogs in 2020.
For more in-depth features, interviews and information, subscribe to Arthritis Digest magazine, a popular title that's published six times a year. Click here for the digital version or tel 01892 354087 to order your hard copy. You'll know what your doctor is talking about, what new drugs are in the pipeline and be up to date on helpful products.