Handy items for people with stiff and painful joints – better designs than ever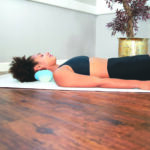 Back pain relief
Relieve back and neck pain and tension with a Posture Key Two Piece Massage Device. One section is for the lower back and the other for behind your neck, allowing the silicone spheres to gently massage these key areas. The spheres vary in height to allow your body to adjust naturally in the areas it needs it most, stimulating, stretching and decompressing tissue.
Visit www.posturite.co.uk or tel 0345 345 0010
Treat your feet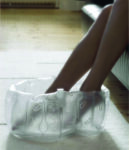 Revive tired feet with a long soak in a Bosign Inflatable Foot Bath. Unique soft pads in the bottom of the bath ensure it is extra comfortable, while the air in the walls of the bath insulates and stores heat for longer. Foot baths are usually made of hard plastic, but the Bosign Inflatable Foot Bath is manufactured from soft pliable plastic, soothing for legs and feet.
Visit www.homearama.co.uk or tel 01993 867075
A steady hand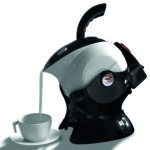 Unlike other kettles and kettle-tippers, the circular shape of the Uccello Kettle creates a smooth effortless pour, so you don't have to lift, strain or balance. Simply tilt to pour and enjoy a stress-free cup of tea. With a wide opening for easy filling (1.5 litre capacity), quiet boiling and auto shut-off protection from overheating, the Uccello Kettle offers independence and safety when handling boiling water.
Visit www.arthr.com or tel 0808 196 7834
Dust free devices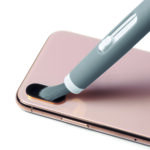 If the nooks and crannies of your smartphone, tablet or computer are looking a little grotty, OXO Good Grips Electronics Cleaning Brush is just what you need. The silicone wiper end cleans hard-to-reach dust and dirt from keys and screen edges. And a retractable brush has soft, sturdy bristles to thoroughly clean camera lenses and other sensitive surfaces.
Visit www.amazon.co.uk
Check out our round-up of gift ideas for people with arthritis.