Herbal supplement kratom unsafe says new research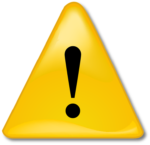 In the last issue of Arthritis Digest we reported that a herb called kratom is increasingly being used to manage pain and treat opioid addiction, despite a lack of research about if it works and if it's safe. Now a new study in Pharmacotherapy reveals that kratom does indeed appear to be unsafe, so readers are advised to steer clear for the foreseeable.
Kratom is a herbal supplement that comes from a plant that grows throughout southeast Asia. It has been noticed that more people are seeking medical help due to toxicity or withdrawal from kratom use, particularly in the US.
So a team reviewed records and looked at the evidence within the National Poison Data System in the US and found 2,312 kratom exposures. Kratom most commonly caused agitation (19%), rapid heartbeat (17%), drowsiness (14%), vomiting (11%) and confusion (8%). Serious effects of seizure (6%), withdrawal (6%), hallucinations (5%), respiratory depression (3%), coma (2%), and cardiac or respiratory arrest (0.6%) were also reported. Kratom was listed as a cause or contributing factor in the death of four people.
"Although it is not as strong as some other prescription opioids, kratom does still act as an opioid in the body," says William Eggleston, who led the research. "In larger doses, it can cause slowed breathing and sedation, meaning that patients can develop the same toxicity they would if using another opioid product. It is also reported to cause seizures and liver toxicity. Kratom may have a role in treating pain and opioid use disorder, but more research is needed on its safety and efficacy. Our results suggest it should not be available as an herbal supplement."
Arthritis Digest Magazine was selected by Feedspot as one of the Top 5 Arthritis Blogs on the internet in 2018.
For more in-depth features, interviews and information, subscribe to Arthritis Digest magazine, a popular title that's published six times a year. Click here for the digital version or tel 0845 643 8470 to order your had copy. You'll know what your doctor is talking about, what new drugs are in the pipeline and be up to date on helpful products.