Immune markers in fluid in the brain and spine give clues into symptoms of chronic fatigue syndrome – and have implications for rheumatoid arthritis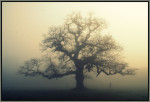 Scientists have discovered a unique pattern of immune molecules in fluid in the brain and spine of people with chronic fatigue syndrome and ME. The findings provide insights into the basis for cognitive dysfunction – brain fog – and new hope for improvements in diagnosis and treatment.
Levels of 51 immune biomarkers called cytokines were measured in the cerebrospinal fluid of:
• 32 people with chronic fatigue syndrome (CFS) or myalgic encephalomyelitis (ME) for an average of seven years
• 40 people with multiple sclerosis
• 19 healthy people
Levels of most cytokines, including the inflammatory immune molecule, interleukin 1, were at lower levels in people with CFS/ME compared with the other two groups. One cytokine (eotaxin) was higher in the CFS/ME and MS groups, but not in the control group.
"We now know that the same changes to the immune system that we recently reported in the blood of people with ME/CFS with long-standing disease are also present in the central nervous system," says Prof Mady Hornig who is involved in the work. "These immune findings may contribute to symptoms in both the peripheral parts of the body and the brain, from muscle weakness to brain fog."
Implications
It is hoped the findings may lead to therapies that correct the imbalance of cytokine levels seen in people with CFS/ME – and rheumatoid arthritis – at different stages of their disease. Prof W Ian Lipkin, a co-author of the work, explains:
"There is precedent for use of human monoclonal antibodies that regulate the immune response in a wide range of disorders from rheumatoid arthritis to multiple sclerosis."
Additional work is needed first to assess the safety and efficacy of this approach.
Click here to read the original research.
Subscribe to Arthritis Digest, the UK's fastest growing arthritis magazine for all the latest arthritis news, reviews and celebrity interviews. You'll know what your doctor is talking about, what new drugs are in the pipeline and be up to date on helpful products. Hard copy and digital versions both available. Click here for more information.
Image credit: Luke Andrew Scowen