Impact of rheumatoid arthritis drugs – DMARDs – on mental health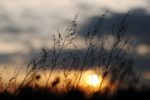 Rheumatoid arthritis drugs – disease-modifying anti-rheumatic drugs – can improve mental health by reducing pain and stiffness and potentially by targeting inflammatory processes that are common to both rheumatoid arthritis and depression.
A research group wanted to know more about the relationship so reviewed over 70 studies involving more than 23,500 people about the frequency of mental health assessment in DMARD trials and published their findings in Arthritis & Rheumatology. They also looked at the impact that DMARDs have on mental health.
They found that DMARDs do not meaningfully improve mental health of people with rheumatoid arthritis.
So providing dedicated mental health care is essential to help people with rheumatoid arthritis and depression and other mental conditions.
"Our findings suggest that otherwise effective pharmacotherapy alone is unlikely to have an impact on mental health outcomes for the majority of rheumatoid arthritis patients," outlines lead author Dr Faith Matcham. "Optimal mental health outcomes may be achieved through providing integrated psychological support alongside routine care."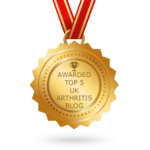 Arthritis Digest Magazine was selected by Feedspot as one of the Top 5 Arthritis Blogs on the internet in 2018.
For more in-depth features, interviews and information, subscribe to Arthritis Digest magazine, a popular title that's published six times a year. Click here for the digital version or tel 0845 643 8470 to order your had copy. You'll know what your doctor is talking about, what new drugs are in the pipeline and be up to date on helpful products.