Kick back and relax at a spa that includes shiatsu: six of the best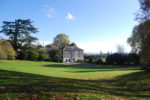 Shiatsu is gentle and tailor made for each individual's specific needs. It is not a cure for arthritis but can help reduce some symptoms and allow people to live with their arthritis more comfortably. And it's available in spas in the UK and further afield. Enjoy our review of six of the best!
Oxon Hoath, Kent
Spend a relaxing two nights just 45 minutes from London in a 600 year old stately home set within 73 acres of tranquil gardens and parkland. During their stay guests receive two shiatsu treatments and one class of choice (yoga, meditation and mindfulness).
Wonderful vegetarian cuisine is served with organic vegetables and fruit from the estate's own walled garden.
Oxon Hoath was built by Sir John Culpepper and remains in family ownership today, preserved as an enchanting and historic country estate of the most exquisite beauty.
Visit www.oxonhoath.co.uk or tel 01732 811071.
White Island Retreat, Ibiza
The Meraki Tanit villa that hosts the White Island Retreat is found at the peaceful north of the island near the town of Portinatx and close to some idyllic beaches.
After taking part in daily yoga and qi gong practice, guests receive a glorious Shiatsu massage. During the treatment you will learn about the way that the body functions and how imbalances can occur. Vegetarian meals, smoothies and juices are prepared by a resident chef.
Each retreat is limited to 16 participants so book early to avoid disappointment.
Visit www.whiteislandretreat.com.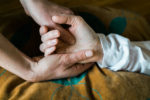 Holy Isle Retreat, Firth of Clyde
The Qigong and Meditation Retreat Week takes place on the Holy Isle off the west coast of Scotland. The week offers participants the chance to escape the hurly burly of modern life and enjoy having time to breathe deeply, move, stretch and release.
Shiatsu practitioner Jenny White offers shiatsu during free time. Treatments last for one hour and are available in the afternoon and evenings (but be sure to pre-book).
Visit www.sueweston.com/holy-isle or tel 07962 798779.
Rosewell Centre, Lincolnshire
Sue Hix, founder of the Rosewell Shiatsu Centre, hosts a macrobiotic retreat in the Lincolnshire countryside. Learn how to prepare delicious natural macrobiotic meals based on wholegrains, vegetables and beans. When guests aren't cooking, shiatsu, yoga, tai chi and qi kung sessions are on offer.
Sue has 25 years' experience in shiatsu. Her unique approach includes breathing and visualisation techniques for rebalancing energy flow throughout the body, promoting health, wellbeing and personal development.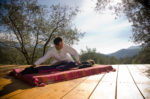 Armonia Alpujarra, Spain
Nestled at the foot of the Sierra Nevada Mountains, Armonia Alpujarra offers personalised retreats that can be designed to suit individual needs. During a minimum three-night stay, shiatsu is available along with yoga, qi gong and meditation. The focus of the retreat is reconnection, transformation and healing in a harmonious environment.
Accommodation is eco-friendly with options to stay in a yurt should you feel a little more adventurous. Three scrumptious vegetarian meals are served every day.
Visit www.healing-retreats-spain.com or tel +34 680 332169.
Take Shiatsu, Sicily
Retreat to the glorious crystal blue Sicily coast and the capable hands of Clare James for four relaxing days. A typical day on the retreat comprises yoga and meditation, a generous buffet breakfast, shiatsu massage, a Sicilian style dinner, rounded off with a night meditation walk.
Visit www.takeshiatsu.com or tel 07952 123502.
Click here to read more about shiatsu and arthritis – the evidence, expert opinion and true stories