Magnesium levels may be important for joint health and osteoarthritis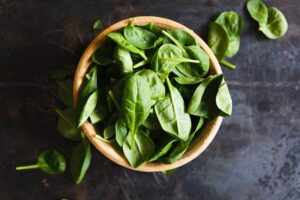 Keeping an eye on our magnesium levels along with gut health may become part of how we take on osteoarthritis, a team highlights in Nutrition Research.
Osteoarthritis is hallmarked by degradation of cartilage that cushions the joints during movement. There are no quick fixes to dealing with it, and diet is one area that research groups focus on.
Magnesium is a mineral largely obtained from the diet. It is vital to many reactions that take place in our body such as production of energy from food and blood pressure regulation.
Deficiency is not uncommon, however, and our magnesium levels tend to deteriorate with age. Men need around 300mg magnesium a day and women need about 270mg magnesium a day, according to NHS Choices.
A growing body of work suggests that magnesium may impact on osteoarthritis, but the verdict remains out.
So a team has decided to review all of the evidence. They are also going to look at the interplay between magnesium and gut health as they think the relationship may be important in the inflammation status of osteoarthritis.
If their review shows this is the case, "the synergistic effect of magnesium and probiotics may open a new avenue for the prevention and treatment of osteoarthritis". It's certainly an exciting area to keep an eye on.
Natural sources of magnesium
Magnesium is found in a wide variety of foods, especially:
Spinach
Nuts
Wholemeal bread
Click here for more news on diet and arthritis, bone health and fibromyalgia.
Don't miss the next digital issue of Arthritis Digest (2021 issue 5), which will include an expert comment about magnesium and arthritis, along with a delicious recipe to make at home.
Arthritis Digest Magazine is selected by Feedspot as one of the Top 5 Arthritis Blogs in 2020.
For more in-depth features, interviews and information, subscribe to Arthritis Digest magazine, a popular title that's published six times a year. Click here for the digital version or tel 01892 354087 to order your hard copy. You'll know what your doctor is talking about, what new drugs are in the pipeline and be up to date on helpful products.