Magnesium may reduce some fibromyalgia symptoms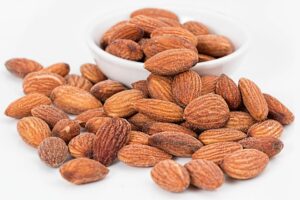 Magnesium supplements are often used by people with fibromyalgia in an attempt to control their symptoms. But do they actually work? A research team recently looked at if the scientific literature supports the use of magnesium in fibromyalgia. They found that "some intervention studies in the literature suggest a benefit from magnesium use in fibromyalgia". However, the team points out that "this beneficial role is not certain" because there is a need for more in-depth research.
What is magnesium?
Magnesium is a mineral that helps turn the food we eat into energy. It also helps the parathyroid glands, which produce hormones vital for bone health, work normally. The amount of magnesium we need is:
300mg a day for men (19 to 64 years);
270mg a day for women (19 to 64 years).
We know that taking high doses of magnesium (more than 400mg) for a short time can cause diarrhoea. If you opt for supplements, ensure that you stay within recommended daily limits as experts are not yet sure of the effects of taking high doses of magnesium for a long time. We should be able to get all the magnesium you need by eating a varied and balanced diet. Magnesium is found in a wide variety of foods, including spinach, nuts and wholemeal bread.
Click here to read the original research. 
For more in-depth features, interviews and information, subscribe to Arthritis Digest magazine, a popular title that's published six times a year. Click here for the digital version or tel 01892 354087 to order your hard copy. You'll know what your doctor is talking about, what new drugs are in the pipeline and be up to date on helpful products.