Moderna vs Pfizer vaccine for COVID for the immunocompromised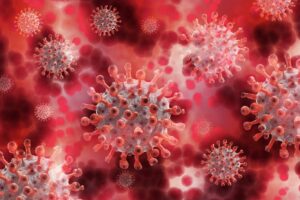 The Moderna vaccine for COVID-19 appears to elicit a stronger response in people with immunosuppression than the Pfizer vaccine says research in a leading journal.
Over 2,000 people were included in the study; 1,158 people had rheumatic and musculoskeletal diseases and 697 were transplant recipients.
Both of the vaccines elicited good immune responses in the patients. But the Moderna vaccine was more likely to induce stronger a greater immune response than the Pfizer vaccine in immunosuppressed patients. And the greater the level of immunosuppression, the greater the vaccine's effect.
The team concludes that "the choice of mRNA vaccine platform is important in optimizing immune responses to SARS-CoV-2 vaccination and can help inform strategies for booster doses in high-risk, immunosuppressed populations."
Click here to read the original research.
PS Did you know that Arthritis Digest Magazine is labelled the best UK Arthritis blog from thousands of blogs on the web ranked by traffic, social media followers, domain authority & freshness?