Neuromodulation with transcranial magnetic stimulation has potential as a fibromyalgia treatment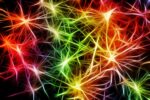 Non-invasive stimulation of the brain using electromagnetic fields continues to show promise for people with fibromyalgia, says new research.
Fibromyalgia is a characterised by widespread musculoskeletal pain alongside fatigue, disrupted sleep, memory and mood issues. Some experts believe that fibromyalgia amplifies painful sensations by affecting the way the brain processes pain signals. Dysregulation of pain processing in the central nervous system of people with fibromyalgia is associated with an increase in neurotransmitter levels in the brain.
A medical group from the US has been using neuromodulation with transcranial magnetic stimulation to treat fibromyalgia patients who also have depression. The technique involves stimulating the brain non-invasively using electromagnetic fields, similar to those produced by an MRI machine. A magnetic field is administered in short pulses to the relevant part of the brain for about 25 minutes a day for five weeks.
Their findings, the group involved reports, are encouraging: "preliminary results have shown improvement in all standardized scoring measures".
Click here to read the original research.
Like what you see? We've written more about this recently.
Arthritis Digest Magazine was selected by Feedspot as one of the Top 5 Arthritis Blogs on the internet in 2019.
For more in-depth features, interviews and information, subscribe to Arthritis Digest magazine, a popular title that's published six times a year. Click here for the digital version or tel 0845 643 8470 to order your had copy. You'll know what your doctor is talking about, what new drugs are in the pipeline and be up to date on helpful products.