New non-surgical treatment – genicular artery embolization – may improve knee function and reduce pain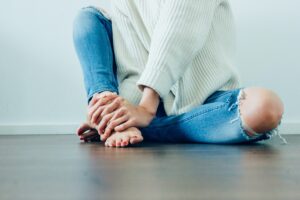 A non-surgical treatment for knee arthritis – genicular artery embolization (GAE) – appears to be safe and effective in providing immediate and long-term pain relief, says a new study from the US.
A small catheter (a thin hollow tube) is inserted into the artery of the patient's upper thigh. X-rays are used to guide the catheter to the arteries supplying the lining of the knee. Tiny particles are injected through the catheter into these arteries, reducing the blood supply. This decreases the inflammation associated with osteoarthritis, which alleviates the pain.
GAE generally takes one to two hours and people can return home afterwards.
New research
The study included 40 people with knee arthritis. Each volunteer had GAE and their side effects and pain scores were recorded.
The volunteers saw benefits as soon as three days after the procedure. Average pain scores decreased from eight out of 10 before GAE to three out of 10 within the first week. And 70% of volunteers reported more than 50% reduction in pain scores at the one-year follow up.
Minor temporary adverse events resolved without treatment within days.
"After treatment, patients who initially could walk only three or four blocks were walking three miles," highlights Prof Siddharth, lead researcher. "Some were able to do away with walking aids, such as canes, while others reported being in a better mood now that they were living without pain."
Arthritis Digest Magazine is selected by Feedspot as one of the Top 5 Arthritis Blogs in 2020.
For more in-depth features, interviews and information, subscribe to Arthritis Digest magazine, a popular title that's published six times a year. Click here for the digital version or tel 01892 354087 to order your hard copy. You'll know what your doctor is talking about, what new drugs are in the pipeline and be up to date on helpful products.