New technique – cooled radiofrequency ablation – "stuns" hip and shoulder arthritis pain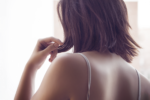 A new procedure may offer lasting pain relief to people who have moderate to severe arthritis in their hip and shoulder joints, according to a study presented at a recent conference.
Cooled radiofrequency ablation is when needles are placed where the main sensory nerves exist around the shoulder and hip joints. The nerves are then treated with a low-grade current (radiofrequency) which "stuns" them, slowing the transmission of pain to the brain.
New study
The procedure was recently tested on 23 people with osteoarthritis; 12 had shoulder pain and 11 had hip pain that had become unresponsive to anti-inflammatory pain control and steroid injections.
The volunteers completed surveys to measure their function, range of motion and degree of pain before and at three months after the ablation procedures.
It was found that people with hip arthritis had a 70% reduction in pain and a 66% increase in function. Those with shoulder arthritis had a 85% reduction in pain and a 74% increase in function. Importantly there were no procedure-related complications.
"In our study, the results were very impressive and promising," says one of the research team, Dr Felix Gonzalez. "The procedure offers a new alternative for patients who are facing the prospect of surgery. In addition, it can decrease the risk of opiate addiction."
Arthritis Digest Magazine is selected by Feedspot as one of the Top 5 Arthritis Blogs in 2020.
For more in-depth features, interviews and information, subscribe to Arthritis Digest magazine, a popular title that's published six times a year. Click here for the digital version or tel 01892 354087 to order your hard copy. You'll know what your doctor is talking about, what new drugs are in the pipeline and be up to date on helpful products.