Online hand exercise programme shows promise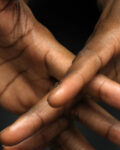 An online version of a hand exercise programme may offer great benefits to people with rheumatoid arthritis says research in the Journal of Hand Therapy.
The Strengthening And stretching for Rheumatoid Arthritis of the Hand (SARAH) programme is a tailored, 12-week hand and arm exercise programme that includes seven mobility exercises and four strength exercises. An online version of the SARAH programme (mySARAH) has been developed to allow direct access for people with rheumatoid arthritis.
The online version was recently tried out on 11 people who were observed as they worked through four of six online sessions. They were asked to complete two more sessions independently and were assessed at the start of the study and after 12 weeks.
The research group analysed that data and found that:
Improvements in grip strength and hand function were observed with no increase in pain;
Most participants reported improvement and provided positive feedback;
All participants relayed that mySARAH is a useful resource.
The team concludes that "initial evaluation of mySARAH indicates that mySARAH was feasible, acceptable, and beneficial to participants."
Click here to read the original research.
Arthritis Digest Magazine is selected by Feedspot as one of the Top 5 Arthritis Blogs in 2020.
For more in-depth features, interviews and information, subscribe to Arthritis Digest magazine, a popular title that's published six times a year. Click here for the digital version or tel 01892 354087 to order your hard copy. You'll know what your doctor is talking about, what new drugs are in the pipeline and be up to date on helpful products.