People with gout should be screened for kidney disease, experts warn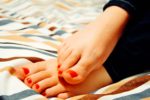 Gout is identified as a risk factor for kidney disease in new research in BMJ Open highlighting the need for healthcare professionals and patients to get the inflammatory form of arthritis under control as a top priority.
Data from 68,897 people with gout was compared to data from 554,964 people without gout.
The incidence of advanced chronic kidney disease was 29% higher in people with gout. And gout was associated with a 210% increased risk for end-stage renal disease.
"These findings suggest that gout is an independent risk factor for the development of advanced kidney disease and kidney failure," says Dr Austin Stack, one of the study authors. "This new research suggests that gout may also play an important role in the progression of kidney disease."
Now that gout has been identified as a risk factor for kidney disease, new opportunities are opened up for the prevention of kidney disease. People with gout should screened for kidney disease and should work closely with doctors to achieve good control of their gout.
Arthritis Digest Magazine was selected by Feedspot as one of the Top 5 Arthritis Blogs on the internet in 2018.
For more in-depth features, interviews and information, subscribe to Arthritis Digest magazine, a popular title that's published six times a year. Click here for the digital version or tel 0845 643 8470 to order your had copy. You'll know what your doctor is talking about, what new drugs are in the pipeline and be up to date on helpful products.