Plant chemical – quercetin – could stop osteoporosis bone loss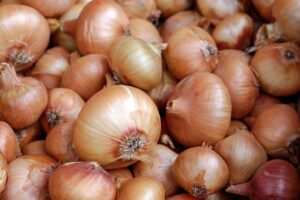 Quercetin is a plant flavonol that has been linked to reduced inflammation, blood pressure and blood sugar levels, and improved exercise performance. And now it seems quercetin may play a vital role in keeping our bones healthy too.
Experts looking at the most recent data found that while quercetin does not appear to impact on survival rate, liver and kidney function, it can partially reverse osteopenia. It improves bone pathology and bone maximum load. Plus it seems to increase positive markers of bone health and reduce some other markers that indicate osteoporosis.
"The findings reveal the possibility of developing quercetin or its derivatives as a drug or an ingredient in diet for clinical treatment of osteoporosis," the experts highlight.
It should be easy to obtain enough quercin via diet as it is found in many common fruits and vegetables including onions, grapes, berries, apples, citrus fruits, buckwheat, spinach and broccoli.
Click here to read the original research.
Arthritis Digest Magazine is selected by Feedspot as one of the Top 5 Arthritis Blogs in 2020.
For more in-depth features, interviews and information, subscribe to Arthritis Digest magazine, a popular title that's published six times a year. Click here for the digital version or tel 01892 354087 to order your hard copy. You'll know what your doctor is talking about, what new drugs are in the pipeline and be up to date on helpful products.