Postcode lottery for grants that improve lives of people with arthritis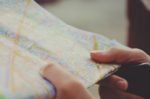 A new independent report has found that the application process for a Disabled Facilities Grant (DFG) is outdated, overly complex and involves excessive waiting times. This means that many people with arthritis are missing out on home aids and adaptations that enable them to live independently.
Commissioned by the Government to review the DFG process, the report finds that:
The means-test is outdated and inadequate;
The application process is complex and waiting times are too long;
People who live in particular areas are more likely to drop out of the process;
Overall, one-third of people drop out part-way through the process, often because the means-tested grant doesn't cover the full cost of the adaptations and they are unwilling (or unable) to make their own contribution.
"Many of the review's findings echo our own research about the experiences people with arthritis have when accessing the grant," says a spokesperson from Versus Arthritis. "This independent report is a powerful piece of research that highlights a system in need of improvement."
Life-changing adaptations
Adaptations are split into minor (under £1,000) and major (over £1,000). If minor, they should be provided free by a person's local authority if they are found eligible after a needs assessment, regardless of how much money they have. But to receive major adaptations, people have to apply for a DFG.
DFGs are means-tested grants that contribute towards the cost of making major adaptations to a home such as stairlifts, shower rooms, widening doorways, providing ramps and hoists, or building a ground-floor extension.
Versus Arthritis's own report shed light on the problems when it was published in July 2018 and now the new findings lend further weight to the issues.
"Home aids and adaptations can be life-changing for people with arthritis, helping them to live independently and keeping people out of care homes and hospitals," says the Versus Arthritis spokesperson. "But too often provision is poor, access is difficult, and what you get depends on where you live. We're calling on the Department of Health and Social Care to implement the recommendations from the independent review of the Disabled Facilities Grant."
Arthritis Digest Magazine was selected by Feedspot as one of the Top 5 Arthritis Blogs on the internet in 2018.
For more in-depth features, interviews and information, subscribe to Arthritis Digest magazine, a popular title that's published six times a year. Click here for the digital version or tel 0845 643 8470 to order your had copy. You'll know what your doctor is talking about, what new drugs are in the pipeline and be up to date on helpful products.