Rheumatoid arthritis may start in the lungs or mouth says new research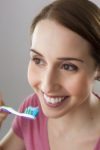 Environmental factors in the lungs and mouth could ultimately lead to rheumatoid arthritis, says research presented at the 2019 Rheumatology Nurses Society Annual Conference."I've alluded to the fact that rheumatoid arthritis probably doesn't begin in the joints, so where does it begin?" asks Dr Jeffrey Kaine, who led the research. "You could make an argument that it might begin in the lungs. People who have high tobacco exposure, people who have exposure to silica dust or other irritants in lungs – actually peptidyl arginine deiminase within the lungs – can create increased amounts of citrullinated protein."
Smoking and periodontal disease may potentially combine with genetic risk factors to eventually lead to the development of rheumatoid arthritis years later, warns Dr Kaine.
"The autoantibody progression is clearly defined and takes many years, and ultimately, somehow, at some point in time, the disease suddenly turns on and becomes more active and escalates from a laboratory abnormality to a clinical disease we call rheumatoid arthritis," he says. "The time frame here could be 12 to 15 years. It is not a short-term process."
Arthritis Digest Magazine was selected by Feedspot as one of the Top 5 Arthritis Blogs on the internet in 2018.
For more in-depth features, interviews and information, subscribe to Arthritis Digest magazine, a popular title that's published six times a year. Click here for the digital version or tel 0845 643 8470 to order your had copy. You'll know what your doctor is talking about, what new drugs are in the pipeline and be up to date on helpful products.
Source: Healio Rheumatology